Breath-taking aerial filming and photography
Stand out with aerial footage…
Now you can bring a unique quality to your promotional and corporate videos or showcase your work from a fresh angle with our high-quality aerial filming service.
If you want a video that really sets you apart, stunning content from a high vantage point is guaranteed to get you noticed.
We are fully insured and licensed CAA drone operators, allowing us to use video and photography shot from the sky, to produce creative results your audience will want to share.
Using 4k drones that offer impressive stability at a variety of heights, we are able to efficiently capture amazing content that will impress your viewers. Drones are a cost-effective alternative to scaffolds or helicopters, and offer you a way to save money, without compromising on your vision. They also offer you a faster route to achieving the results you want, without the hassle or disruption of large-scale set ups.
Before we start, we'll consult with you fully so we understand what you want, then we'll create a plan so we can bring it all together flawlessly. Whether you'd like your venue filmed from above or you simply want to include aerial production as part of a promotional video, our talented team will have it all covered.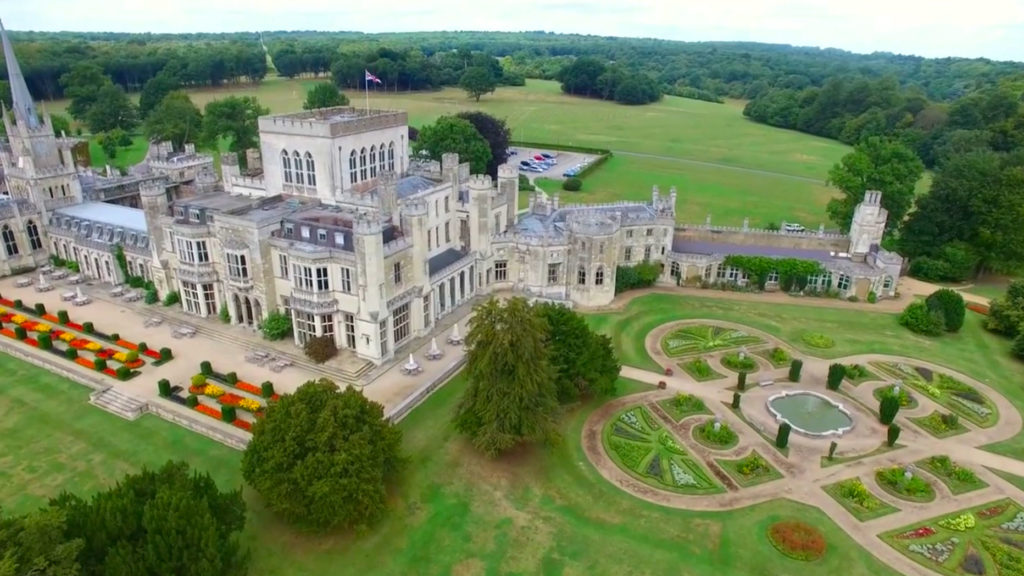 Using drones in video production is a great way to gain an entirely new perspective by filming at varying heights, they offer amazing wide angle shots, with ultra stable camera movements that would otherwise only be possible with large camera rigs, lots of crew and a very generous budget
We use our drones to take stunning photos of your venue, grounds, team or events which can then be used on your website, social media or promotional materials, adding the wow factor into any photo and grabbing the attention of your audience.
Amazing aerial video and photography
Aerial photography and video can transform the way in which your audience views your content and will breathe new life into your content. Use us to create your perfect aerial video and we'll employ our expertise, equipment, and passion, to create content that makes remarkable viewing.
Plan for a perfect production
We liaise with you from the very beginning to get an understanding of your video production goals, from there we create a solution that offers you the safest, most effective way to get the results you want.
Our team will smoothly handle every little detail, including arranging for any additional support or permission ahead of time, if necessary.
Along every stage of the process, you'll be kept informed of any changes that may affect your flight, including any schedule adjustments required.
We offer our full support, guidance, and advice throughout, to help you make the most informed decisions possible when it comes to your production.
Safe, smooth-running aerial productions
Our video production company is fully insured and has been approved by the CAA to carry out aerial filming and drone photography work, so with us, you can have total peace of mind that your shoot will be carried out safely.
To obtain this approval we've undertaken extensive flight training, exams, and practical flight tests that ensure our aerial team understand air law, safety and legal requirements involved in creating an aerial video production.
Our drones offer a safer alternative to the risks involved with scaffolding, helicopter or working from heights, and are a much more cost efficient way to get the airborne shots you require.
Based in Hemel Hempstead, Hertfordshire, we offer aerial filming and aerial photography services all over the UK, enabling you to enhance your videos with beautiful footage from above.
Whether you need aerial video that wows, or quality stills from the sky, with Square Pixel Productions, you're guaranteed outstanding footage and a safe, smooth-running shoot.
SQUARE PIXEL PRODUCTIONS
Three Gables
Cornerhall
Hemel Hempstead
Hertfordshire
HP3 9HN
STARTING A PROJECT
Get in touch to see how we can help.
Copyright © 2020 Square Pixel Productions Limited