Stand out with Aerial Video and Photography
Based in Hemel Hempstead, Hertfordshire, we offer aerial filming and aerial photography services all over the UK. Operating with an A2 CofC allows us to produce content your audience will want to share.
Using drones is an efficient way to capture content that will impress your viewers and they are a very cost-effective way to achieve the results you want, without the hassle, cost or disruption of large-scale set ups.
We've undertaken flight training and exams and ensure that our drone pilots understand air law, safety and legal requirements involved in creating an aerial production.
Now you can easily add aerial content to your promotional and corporate videos or showcase your work from a fresh angle with our high-quality aerial filming and photography service.
Impress with aerial filming
Aerial filming is an ideal way to create an exciting video production, gaining an entirely new perspective by filming at varying heights, they offer amazing shots, with ultra stable camera movements that would otherwise only be possible with large camera rigs, lots of crew and a very generous budget.
Whether you want something to heighten your production or would like an aerial video that takes your audience on a journey – our aerial drone operator will shoot footage from the sky that commands everyone's attention.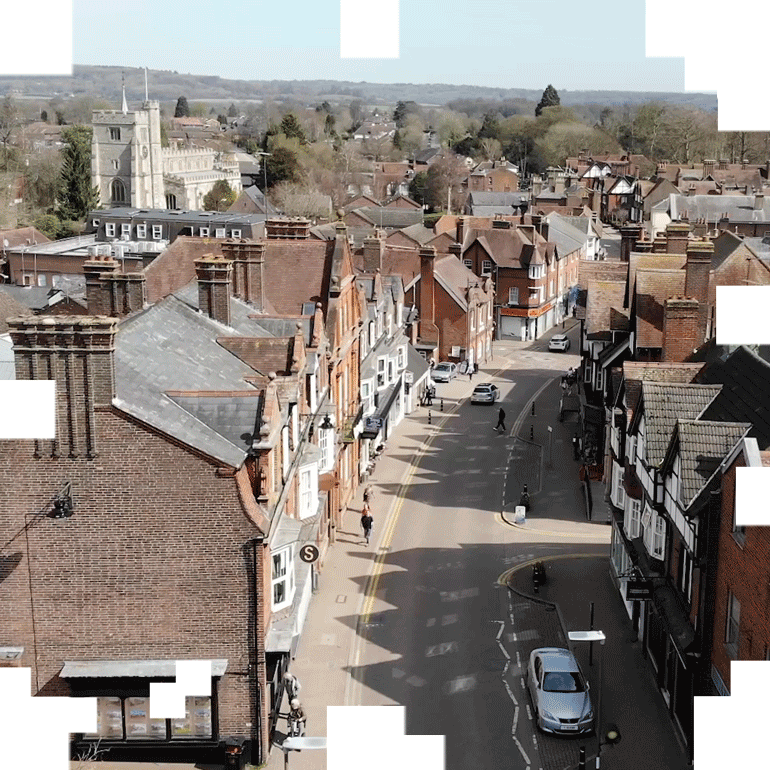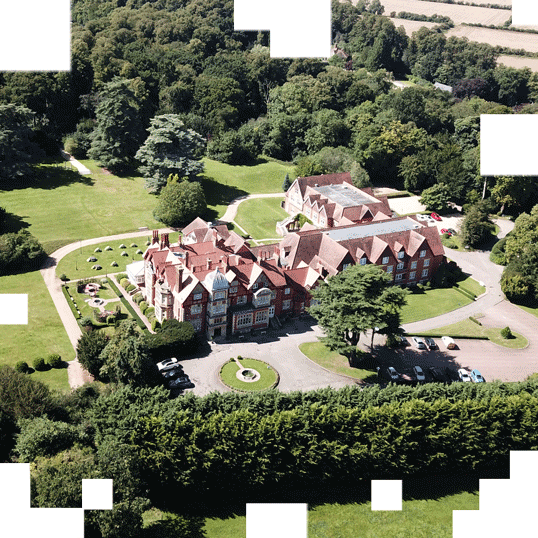 Amaze with aerial photography
Aerial photography brings an exciting new dimension to your content, increasing appeal with great looking content that builds buzz about your brand. Drones are a great choice if you need content to stop those thumbs scrolling past on social media timelines.
We use our drones to take stunning photos of your venue, grounds, team or events, we get plenty of images from a single flight, giving you maximum value for money and adding the wow factor into your promotional materials and grabbing the attention of your audience.
Aerial video and photography
Aerial photography and video can transform the way in which your audience views your content and will breathe new life into your content. Use us to create your perfect aerial video and we'll employ our expertise, equipment, and passion, to create content that makes remarkable viewing.
Plan for a perfect aerial production
Working with you from the very beginning we get an understanding of your production goals, from there we create a plan that will offer you the safest and most efficient way to get the results you want.
On the day, we'll ensure everything goes smoothly, safely, and seamlessly, handling every aspect of your shoot, and requesting additional support and permission in advance if necessary.
We will keep you fully updated on any changes we need to make, including anything that could affect flight safety, or any schedule changes we need to make to ensure we get the best content we can.
STARTING A PROJECT
Get in touch to see how we can help.
Copyright © 2021 Square Pixel Productions Limited